A single source for leading expertise in Molecular Genetics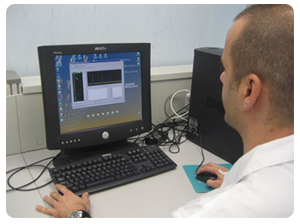 EUROFINS
GENOMA has established a new standard in reference testing. Through a dedicated service organization and integrated network of premier molecular laboratories,
EUROFINS
GENOMA offers a single source solution.
DISCOVER... SUPERIOR SERVICE
Comprehensive services and experienced staff make it easier for clients to manage their referral testing needs
DISCOVER... SCIENTIFIC EXPERTISE
At
EUROFINS
GENOMA, our commitment to scientific leadership ensures that clients have access to leading expertise and the latest development in molecular diagnostics. At the core of
EUROFINS
GENOMA's approach is its internationally-renowned R&D department, which operates for performing and developing specialized tests.
DISCOVER... INNOVATION AND QUALITY
Exceeding clients needs through innovative services and a dedicated quality process
.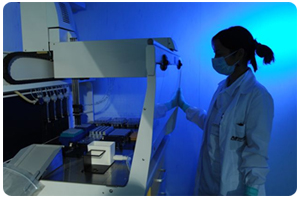 Innovation
Technology is improving the way our clients operate and changing the role laboratories play with physicians and their patients. Through a culture of continuing innovation,
EUROFINS
GENOMA stays at the forefront of clients needs through research and development, information technology and business support.
Quality Assurance
At
EUROFINS
GENOMA, the pursuit of quality is a continuous, multi-step cycle designed for incremental improvement and the pursuit of a zero defect laboratory.
EUROFINS

GENOMA provides the service infrastructure and long-term reliability required in a primary reference laboratory.