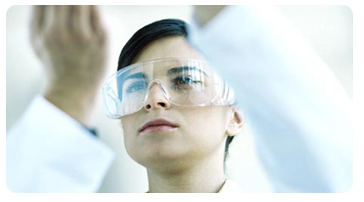 RECEIVING REQUESTS
Requests for the pick-up of samples can be made by phone from Monday to Saturday, 9am to 6pm. Biological samples sent to our laboratory for analysis have to always be accompanied by two fully completed forms which can be downloaded from our website.
FORM FOR ACCEPTING SAMPLES
The acceptance form has to identify the sample and the type of analysis to be carried out; it should therefore be filled out, stating clearly the requesting laboratory, the identification of the sample (name/date of birth or code, date of sample) and the analysis requested along with the type of biological material. An acceptance form has to be included for each biological sample.
FORM FOR SENDING SAMPLES
The form for sending samples has to include details of the laboratory and the samples sent; there is one per delivery since it is a summary.
COLLECTING SAMPLES
Samples will either be collected by our own staff or a courier equipped to deal with collecting samples.
PACKAGING AND SENDING SAMPLES
For transport and delivery biological samples have to be suitably triple-wrapped in line with the requirements laid out in Circular no.16/1994 and Circular no.3/2003 of the Ministry of Health, which are presently in force. For laboratories outside Rome, samples packed in this way and placed in an envelope countersigned on the front with the name and address of the sending laboratory can be sent to our centre by express courier.
DELIVERY OF RESULTS
Results will initially be supplied, on request, by fax or online. The original copy of the analysis will be sent by our courier or by priority post.
PRICES
Prices, offers and terms of payment can be agreed directly with our administrative staff.
Download the info sheet on taking and conserving biological samples.