Where Genetic Testing of rare disease is Routine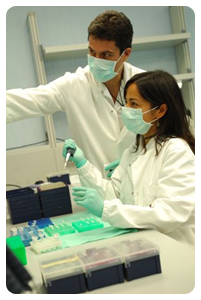 GENOMA's expertise in molecular diagnostics provides physicians the convenience and reliability of a single laboratory system that offers routine testing services as well as providing an extensive range of specialized assays. The advanced technological and professional resources are readily available for physicians when routine testing fails to provide sufficient information.
In the GENOMA network, the R
&
D department also functions as a hub for implementing innovative methodologies that represent the latest in diagnostic technology, enabling physicians to deliver the best care for their patients.
Polymerase chain reaction (PCR), Array - Comparative Genomic Hybridisation (CGH), DNA automated sequencers, automatic workstations
, are just some of the technologies that provide better and faster results to our customers.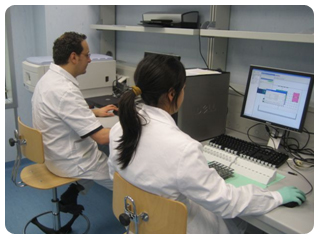 We understand that a multi-disciplinary approach is required to evaluate specific types of genetic tests. Over the years, we have added extensive capabilities to ensure that the most appropriate and clinically relevant technologies are employed to provide the answers you need.
Using our research and practical experience, we customize our approach based on your need for:
State-of-the-art technology
Sensitive and specific tests
Fast turnaround time
Application of all available integrated technologies
Consultation with expert medical staff and internationally-recognized experts
Secure Internet access to test results and shared accounts for colleague review