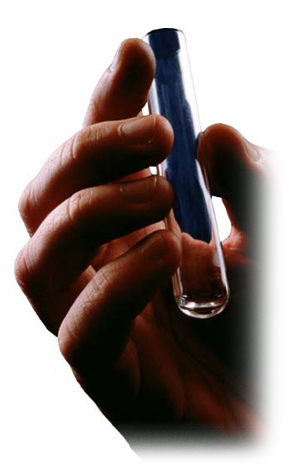 STAKING REQUESTS
Requests for sample pick-ups can be made by phone from 9am to 6pm Monday to Friday and 9am to midday on Saturday.
LIST OF EXAMS OFFERED BY OUR CENTRE
Download in Acrobat Reader (2.881Kb) the brochure with the list of examinations available at our centre.
TAKING, STORING AND TRANSPORTING BIOLOGICAL MATERIALS
Samples for analysis must be treated as follows:
SERUM
Centrifuge the blood at 3,000rpm for 15 minutes. Collect the serum and store it at +4°C.
Send as soon as possible for molecular infectious diseases examinations.
BLOOD + EDTA
Store at +4°C and send within 48 hours. Fasting is not required before sample.
BLOOD + HEPARIN
For cytogenetic examinations the sample must be maintained at room temperature until pick-up.
It should be dispatched as soon as possible. Use heparin sodium. For molecular examinations, store at +4°C.
VAGINAL SECRETION
Use sterile swabs placed in a test tube with 1ml of sterile
URETHRAL SECRETION
physiological solution. Store at +4°C for not more than 24 hours.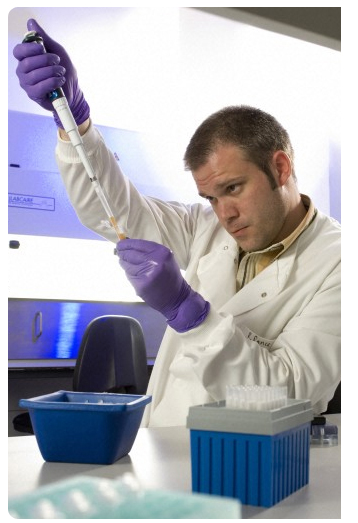 SPUTUM
Store the material, in liquid form as well, in a sterile container
SALIVA
at +4°C for no more than 24 hours after collection.
BRONCHOVESICULAR FLUID, GASTRIC JUICES, BIOPSIES
Store the tissue samples in 1ml of sterile physiological solution at +4°C.
URINE
Collect urine in the morning in a sterile container and store at +4°C for not more than 12 hours.
FAECES
end the fresh sample within 12 hours, store at +4°C.
AMNIOTIC FLUID
Collect as much material as possible (at least 10ml of amniotic
CHORIONIC VILLI
fluid and 20mg of chorionic villi), store at +4°C for not more than 24 hours.
DNA
DNA must be extracted either by the use of an extraction kit or by means of the "classic" phenol-chloroform method. Minimum quantity 2ug. Send along with details of the spectrophotometric quantisation.
While dealing with samples always use sterile containers, gloves and single-use pipettes. For each sample, which can be identified by an internal ID code, the relevant identification form must be completed.
For the methods and types of samples required for carrying out analysis at our centre, please consult the information on each analysis that can be found in the services section.
PICK-UP OF SAMPLES
Samples will be picked up by our staff.
SENDING SAMPLES
(only for laboratories outside Rome)
Samples can be sent to our centre by express courier. For delivery, the sample must be placed carefully inside a bubble-wrap envelope; the envelope must include on the front the name and address of the requesting laboratory. For further information, please contact our centre.
DELIVERY OF RESULTS
Results will be provided initially, on request, by fax. The original documents will be delivered by our courier or by priority post. For online consultation of results, please go to the online reports area at
www.laboratoriogenoma.eu