Training, qualification and motivation are the secret of an internationally recognised, highly professional team.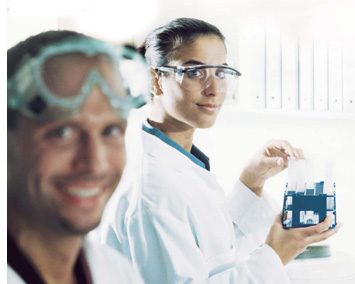 The human factor has always been of primary importance for our centre.
Bearing this in mind, we have placed our staff at the heart of our company's life, paying particular attention to training and involving staff in activities that will enable each team member to fully develop their skills.
The result of this has been the formation of a highly qualified team that places its professionalism at the service of our clients and patients.
Relations with the international scientific community, ongoing specialist education, backed up by modern and advanced equipment, permit each human component in the structure to operate at an extremely high level of competence.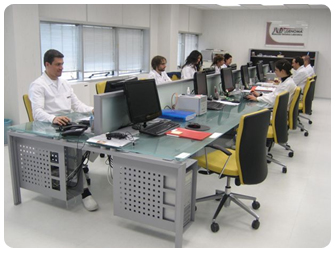 In order to ensure the highest quality service, we work with a group of over 50 professionals: geneticists, molecular biologists, doctors, researchers, lab technicians, accountants, lawyers, technical and logistical administrators, programmers and web designers, who all form a highly qualified support staff to assist our clients during every stage of the analytical process.
Through the promotion of harmony and team spirit within the various working groups, we are able to obtain the highest standard of results, which respond to the demands of our clients with a high level of precision, quality and efficiency.
Our staff are at the service of our clients for:
information about sampling and sample-storage methods;
information on sending samples;
management of non-conforming and unsuitable samples;
assistance in interpreting results and understanding the methods used in analysis;
the development of new methods of molecular diagnosis on request;
emergency procedures;
information about billing;
the supply of information brochures for doctors and patients;