A single referrals centre where you can find the answer to most of your diagnostic needs. Our strength lies in the breadth of our services.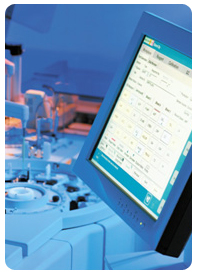 GENOMA Laboratories functions as a referrals centre for hi-tech examinations, offering services for other structures and highly specialised genetic analysis.
GENOMA operates throughout
Italy
and internationally, in
Europe
, the
United States
and the
Middle East,
supplying specialist diagnostic support to health structures, both public and private, laboratories, clinics, IVF centres and doctors specialising in different fields.
The integrated organisation of the centre is structured to deal with large amounts of work.
Over 600 health and hospital structures, in Italy and abroad, send biological samples every day to our laboratories; the annual total of genetic tests, which is increases every year, is over 50,000.
Having the support of a Laboratory Service means entrusting extremely delicate aspects of the diagnostic sector to an external structure. Our laboratories are conceived in such a way as to optimise every stage of the work process: from accepting samples, to their analysis, to the computerised management of reports. Thanks to the above-mentioned organisation and its cutting-edge equipment, we are able to guarantee the highest quality standards. The whole analytical process is subject to constant control on the part of dedicated workers with the aim guaranteeing total security in identifying samples and thus the greatest reliability of the results obtained.
Our service is available to our users 12 months of the year, 7 days a week.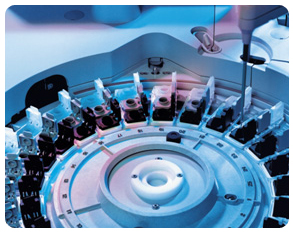 The centralisation of the samples to be sent to service represents a fundamental factor in the day-to-day running of many hospitals and laboratories of clinical analysis. The Genoma Laboratory has a wide and extensive list of genetic tests that can be carried out,
over 500 different examinations in 16 fields
, among the most complete nationally and internationally. This allows our clients to find answers to the majority of emerging diagnostic needs, referring to a single centre for the carrying out of their specialist examinations.
In our Rome centre we are able, directly, to satisfy ever-more specialised requests in the field of molecular diagnosis, supplying our clients with a service that is highly specialised, precise, efficient and speedy. Our principle areas of interest are: