EUROFINS GENOMA's pursuit of quality is relentless, ongoing, and unending. Once we achieve a goal, the evaluative process begins again.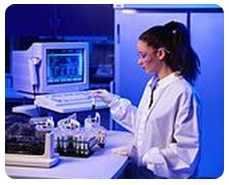 At EUROFINS GENOMA's, quality is more than just results, it is our way of performing the laboratory activity.
At EUROFINS GENOMA the pursuit of quality is a multi-step, never-ending cycle that starts and ends with planning. The search is continuous and, as we achieve each incremental improvement, we are propelled even closer to the ideal zero defect clinical laboratory.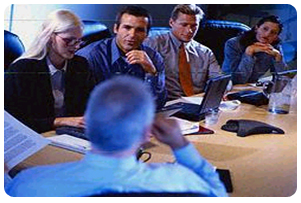 The model of excellence that permeates our daily existence strengthens our role in helping patients enjoy a healthier tomorrow. Our efforts at improving quality involves an internal look but, more important, it incorporates the opinions of the health care providers and the patients whom we serve. Our programs and services positively affect the quality of life of millions of people each year.
This quality process cycle is comprised of the following steps: (1) planning, (2) standardization, (3) protocols, (4) control, (5) assessment, and (6) continuous improvement.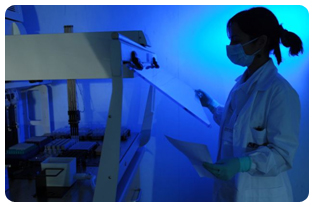 Planning

A key to achieving the highest possible quality is a plan that sets your direction. EUROFINS GENOMA differentiates itself through technology leadership and customer delight. Scientists on EUROFINS GENOMA 's standardization committees routinely meet and evaluate the technology, systems, and processes associated with each of our testing services. The mission of these professionals is to select, design, and document the optimal methods, science, and delivery systems that will result in the highest reliability, accuracy, and consistency for our clients on a national basis. Our planning includes strategies for standardization, nationwide implementation tactics, compliance evaluation, benchmarks for continual improvement, and responding to customer feedback. We have found that this quality planning process yields greater customer satisfaction. Our quality foundation is firmly anchored in our plan, which serves to guide our decisions in reaching the goals established by our customers and internal professionals.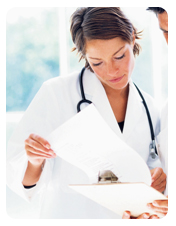 Standardization

Standardization is an essential attribute that gives EUROFINS GENOMA a unique advantage in serving your needs. By using the same technologies and procedures in most EUROFINS GENOMA locations we improve our ability to provide quality results consistently. Upon selection of optimal methods and systems, our corporate standardization committee oversees their systematic implementation throughout EUROFINS GENOMA 's international laboratory network, allowing us to bring technological advantages to our clients rapidly through technology leadership. EUROFINS GENOMA runs parallel studies and quality control to ensure that results from our laboratories are interchangeable. Standardization of instruments, supplies, and reagents results in volume purchasing that positions the company well without affecting quality. These efficiencies can be passed on to you and your patients. Standardization is the key to our emergence as the low-cost, high quality provider of molecular testing
.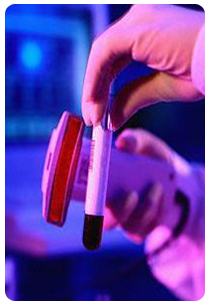 Protocols

Once EUROFINS GENOMA has standardized an area, written protocols are introduced and followed by the bench-level laboratory specialist. Formulated by our standardization committee, these standardized operating protocols (SOP) are written step-by-step procedures that instruct our technical staff on how to perform tests according to best laboratory practices. SOPs are rigorously evaluated by on-site validation studies and only when the verification process is complete are the SOPs implemented to introduce new enhancements. EUROFINS GENOMA SOPs are written to include not only the procedures but also when specific follow-up action is required. Technicians know they must repeat an assay when controls are out of the established ranges, when a patient result is clinically abnormal, or when duplicate test results disagree. These policies and protocols assure EUROFINS GENOMA clients that all assay values are technically accurate and reliable
.