Bringing the Best of Science to Your Work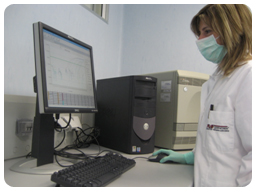 When you select GENOMA for your clinical needs you are choosing one of the premier laboratory testing organizations in Europe.
GENOMA is dedicated to providing specialized platforms to hospitals, clinics, physician and their patients, that enable the innovation and development of molecular diagnostics.
Our clients have access to our state of the art technologies, dedicated scientific and clinical expertise, and superior service. Through our core capabilities in assay development, GENOMA provides the key elements critical to new product development.
STATE OF THE ART TECHNOLOGY WITH THE EXPERIENCE TO MATCH
GENOMA employs the latest methods and technologies to assist your needs.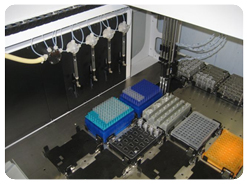 We are constantly evaluating the latest scientific and technical advances to bring the best of science to your work. This forward thinking approach is supported by a highly skilled and experienced team of scientists and technologists dedicated to providing the most appropriate technologies and services for your needs.
With GENOMA, creativity, flexibility and customization lead to success.
Our innovative research and development capabilities combine to streamline the process of developing an assay or transferring a technology to our laboratory. To better meet your needs,
GENOMA offers a range of research and development capabilities, including:
New test development
Validation of existing tests to meet your clinical trial requirements
Transfer of technologies for implementation during your clinical trials

GENOMA is your source for cost effective, timely, high quality results.