Research is considered an essential element that helps us aim constantly at qualitative excellence.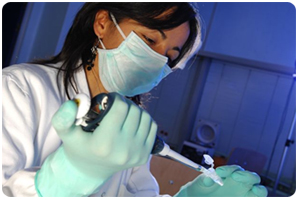 EUROFINS
GENOMA has an autonomous
Research and Development Department
whose role is to guarantee continual updates on the most recent technological and medical-scientific advances as they unfold, in such a way as to be able to benefit from the most recent scientific developments in the various sectors.
The
Research and Development Department
, in fact, carries out precisely aimed multidisciplinary projects which have as their objective the implementation of diagnostic methodologies which are already in use, as well as monitoring the diagnostic results in relation to specific pathologies, some of which have a particular socio-health importance.
The aim of all this is to maintain the highest scientific levels in the laboratory and ensure the most modern diagnostic/prognostic approach for the user.
The activity of the
Research and Development Department
translates concretely into the realisation of an articulated diversification of services, among the most complete in Europe, which allows us to offer diagnostic solutions to patients that are always innovative, and enables us to answer the majority of emerging diagnostic needs.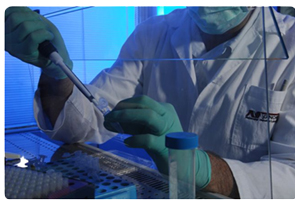 Our
Research and Development Departmen
team is internationally recognized for their innovative work in this field. It might be said that our research - and researchers - have revolutionized the molecular diagnostics procedure around the world and continue to do so today. We commit more than 10% of our revenues to research aimed directly at improving genetic analysis techniques.
The results of our scientific activity consist in the publication of several book chapters and peer-reviewed publications as well as presentations at national and international meetings in the fields of genetics, prenatal diagnosis and reproductive genetics.
EUROFINS GENOMA
's authoritative work has and continues to make major contributions to the improvement and higher specificity of molecular diagnostics in a competitive and constantly expanding field.
Links to
published

papers
by
EUROFINS
GENOMA's scientists that have been published in scientific journals can be found below.

Please note that the full text of these articles is freely available on our web-site

.