Total service and efficiency are only two of the reasons to choose GENOMA as a partner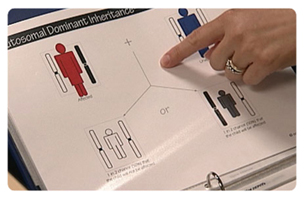 LOGISTICAL SUPPORT
Our management and collection of samples follows the needs of our clients
Free pick-up of biological samples carried out daily by our trusted employees
Free transport of biological samples by means of a trusted express courier for clients outside Rome
Free supply of kit for sending samples
IT SYSTEM
Our IT system is innovative and continually being updated, and it is subject to centralised quality controls
.
Online reporting: 24-hour access to track the progress of examinations
Free service which permits access to the centre's internet site to check on the progress of examinations and get reports online.
Linking of analytical instruments to our central system to speed up and constantly monitor the different phases of work.
SCIENTIFIC SUPPORT
- Specialised assistance from qualified personnel. Molecular biologists and geneticists are always available to assist clients in interpreting results and to understand the methods used in analysis.
- Free direct dedicated phone line to genetic services
EDUCATIONAL
- Information brochures for doctors and patients
- Onsite scientific updates
PERSONALISED DIAGNOSIS
- The development of specific diagnostic tests on request
FAST PROCESSING PROCEDURES
- Our Fast Processing service allows results to be available within 48 hours
BILLING
- Personalised, according to the needs of our clients
CONSULTANCY
- Technical and organisation consultancy
- National and international collaboration
- Outsourcing
- Know-how transfer